Food news travels fast. Or at least it does at Time Out, where we've got clued-in dining editors stationed in cities around the world – from New York and London to Hong Kong and Dubai. They're constantly taking the pulse of their local food and drink scene and telling important stories about how the industry is changing, growing and evolving. And more often than not, they're able to spot trends before they cross oceans and bubble up in other cities worldwide.
If you're into dining out as much as we are, we've got just the thing: a weekly roundup of the top food and drink news from around the globe – the delicious stories that are making headlines in Time Out cities near and far. We'll tackle awe-inspiring openings, fascinating industry trends and a whole lotta stuff in between.
This week, we're twirling noodles at Eminem's new Detroit restaurant, lusting after the Picassos at this Vegas restaurant and examining the other plant-based tasting menus in NYC. There's a lot of ground to cover, so let's dive right into the best food news of the week.
Food news from around the world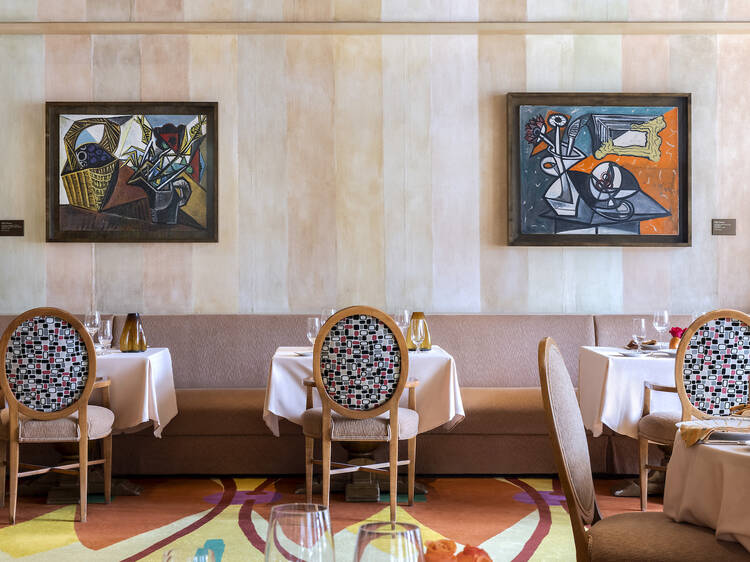 Photograph: Courtesy MGM Resorts
Looking for some new art for your apartment? Well, this probably isn't the right place, but a girl can dream. Later this month, MGM Resorts in Las Vegas is teaming up with the auction experts at Sotheby's to sell off 11 of its works by Pablo Picasso. The auction – which coincides with the artist's 140th birthday – will take place live in Vegas on Saturday, October 23. Many of the available pieces previously hung in the aptly named Picasso restaurant in the Bellagio, a fine-dining destination that dishes out regional cuisines from Spain and France. Why is the hotel offloading the masterpieces? The resort says it's reshaping 'its public fine art portfolio, deepening its focus on diversity and inclusion.'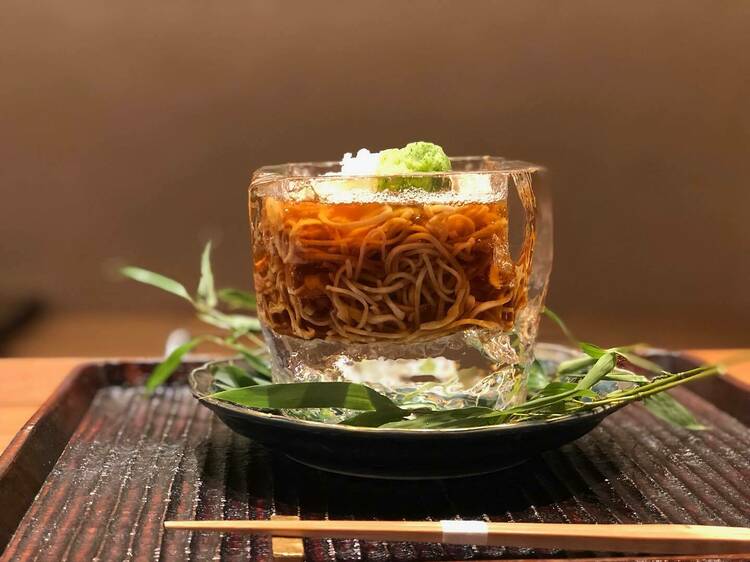 When Eleven Madison Park announced that it was going plant-based, the food world was abuzz. Could New York's so-called top restaurant really get away with charging $335 for a vegan menu? And would it be any good? Now, according to a certain restaurant critic at The New York Times, it appears that both answers are no. So skip the hype and find a veggie-centric tasting menu worth your splurge. These other excellent, high-end, plant-based tasting menus in NYC are ready and waiting.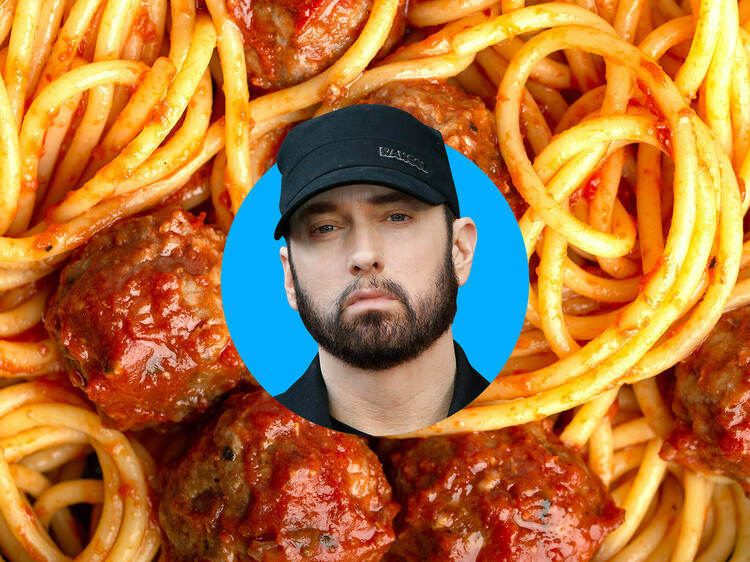 These days, it seems like just about every celebrity has a ghost kitchen, liquor label or cookie brand. Heck, why not all three? But here's one that caught our attention this week: Rapper Eminem just opened a restaurant called Mom's Spaghetti in Detroit. The name is a hilarious nod to the intro of Eminem's 2002 megahit 'Lose Yourself.' You remember the one: 'His palms are sweaty, knees weak, arms are heavy. There's vomit on his sweater already, mom's spaghetti.' Guests can choose from the eponymous Mom's Spaghetti (with or without meatballs) or spring for the 'Sghetti Sandwich, which crams a tangle of saucy noodles between two slices of bread.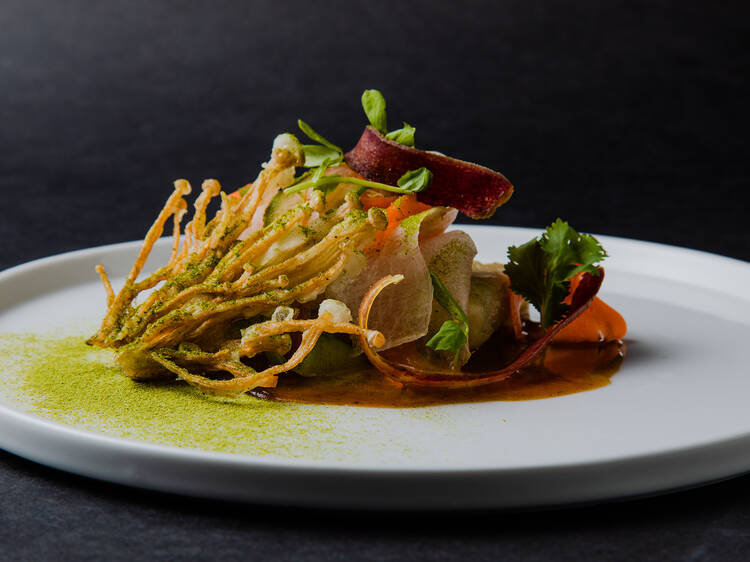 Photograph: Courtesy Katrina Frederick Studio
After a 2020 hiatus, the Michelin Guide is back in California with eight new Michelin-starred restaurants in Los Angeles –all of them at the fine dining level and above – including Hayato, a kaiseki dinner spot that received an upgrade from one to two stars. Phenakite, an outdoor dinner pop-up turned permanent fixture by Porridge + Puffs' Minh Phan, also received star recognition. Continuing in the same vein as its 2019 return to Southern California, the French tire company's 2021 guide once again eschewed awarding stars to L.A.'s more casual eateries and street food vendors – an omission made even more glaring when you consider the fact that stalls and more budget-friendly eateries in Hong Kong and Macau have received stars in the past. This year's edition recognized high-end spots like Gucci Osteria in Beverly Hills and Josiah Citrin's Mélisse in Santa Monica, passing over Mexican and Korean spots like Bell's La Casita Mexicana and Park's BBQ in K-town for its highest honors.
ADVERTISING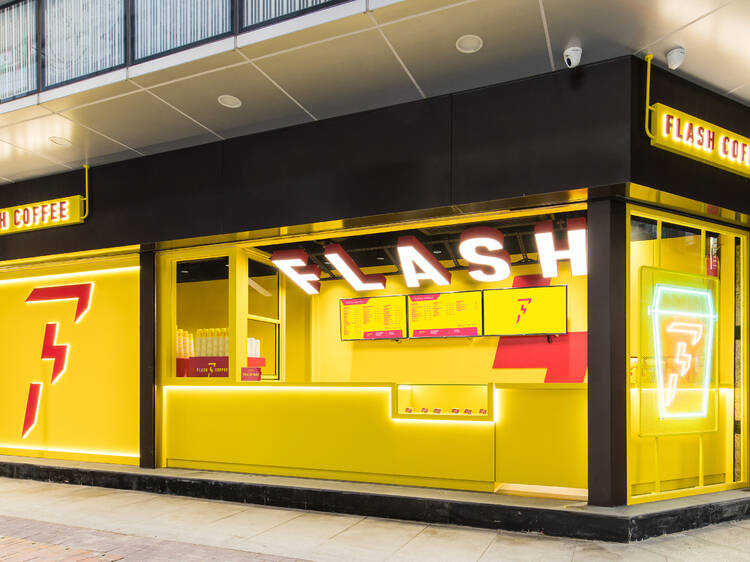 Photograph: Courtesy Flash Coffee Hong Kong
Hong Kong's love for coffee runs deep, causing a constant wave of new cafes and coffee shops to open up everywhere you turn in this caffeine-addicted city – and there's always room for more. Flash Coffee, a tech-enabled coffee chain that launched in Jakarta last year, is making a splash in Hong Kong with at least four new locations. The brand promises top-quality premium roasts curated by global barista champions that you can grab and go for convenience. The Flash part, we're guessing, is all about the technology that drives the experience. In other words, you can download a Flash Coffee mobile app that allows you to order, pay and customise your coffee online before you collect it in-store or have it delivered. 
Still hungry? Dig into Time Out Market news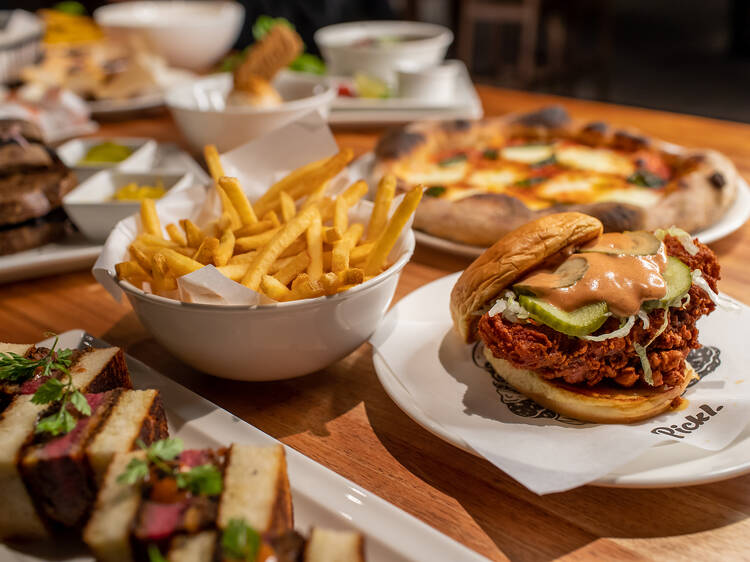 Photograph: Vertical DXB for Time Out
The hottest menus in town have some tasty new arrivals, and we've got our bibs at the ready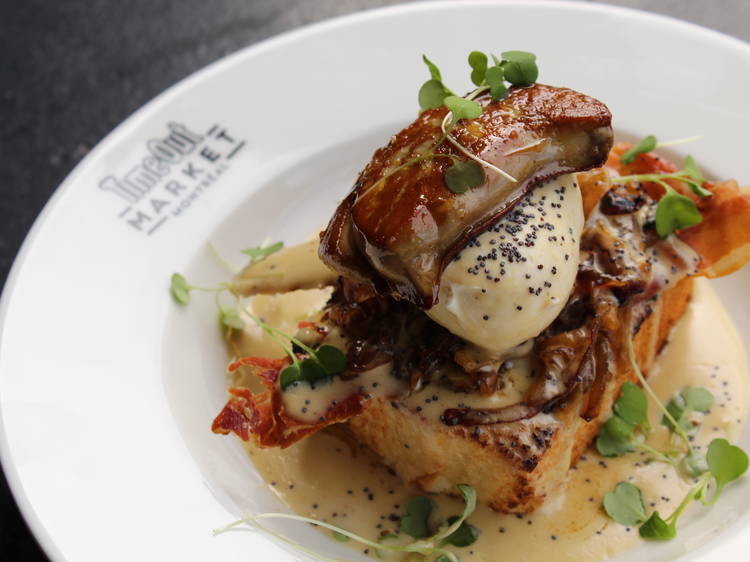 Photograph: JP Karwacki / Time Out
Get ready, Montreal: All the tartines, panko French toast fries, and seared foie gras on poached eggs you can handle
ADVERTISING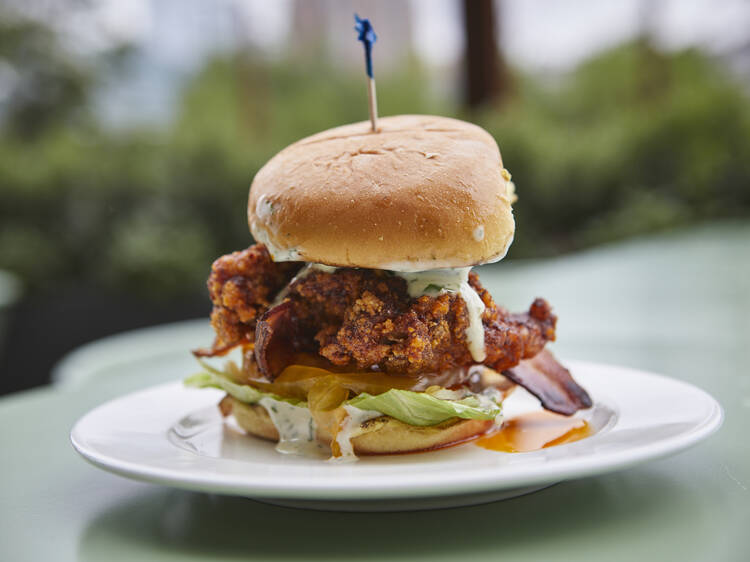 Ms. Clucks Deluxe is back at Time Out Market Boston, and we're so clucking happy about it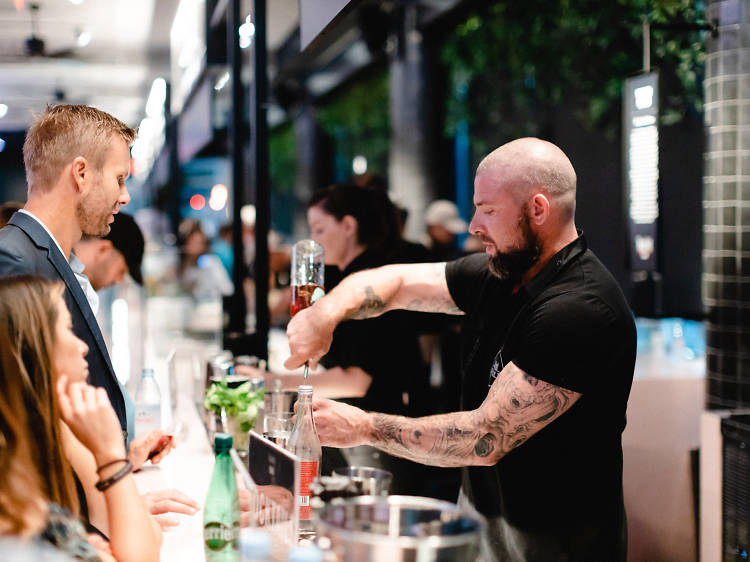 Photograph: Arévalo Photography
Happy National Bourbon Heritage Month, Miami! We're celebrating with hands-on workshops, drink deals and so much more.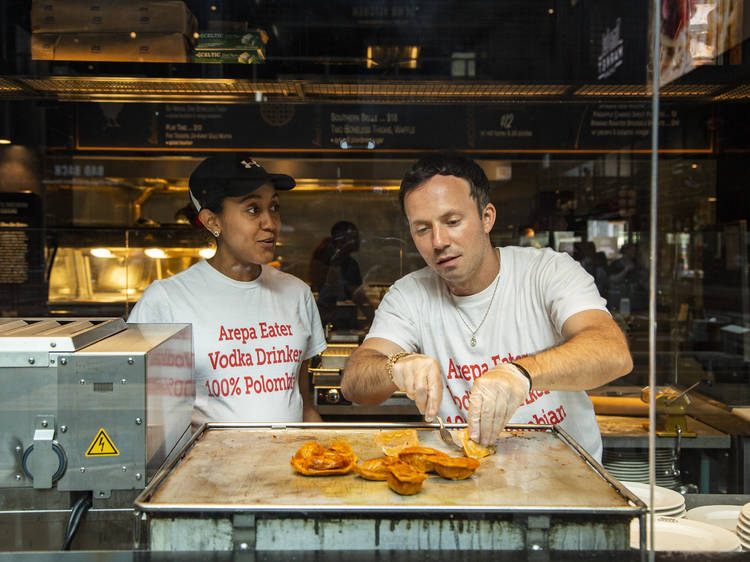 An empanada and a pierogi walk into a food hall...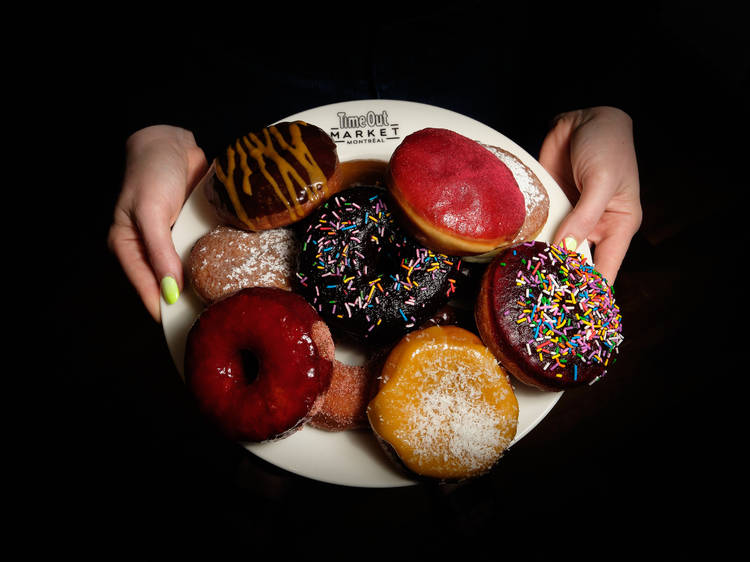 Named after the combination of a scone and a donut, it's a flaky, fluffy, and—most importantly—buttery scone that is deep fried, coated with a mixture of sugar and fruit powder, and then stuffed.