You could say that life is one big road trip, but that is bordering a little too close to poetry. Why not just go on a big ol' IRL car journey instead? The world is filled with incredible roads that stretch on and on, traversing stunning sights and memorable spots that have dominated travel bucket lists for years. You'll need plenty of fuel in the tank and a carefully curated list of road trip podcasts lined up, but the rewards are seemingly endless. Our selection of the best road trips in the world will take you through a whole load of incredible scenery, not to mention a healthy portion of the weirdest things on the planet. There's a lot to love out there.
RECOMMENDED: 11 of the most incredible train journeys around the world
Best road trips in the world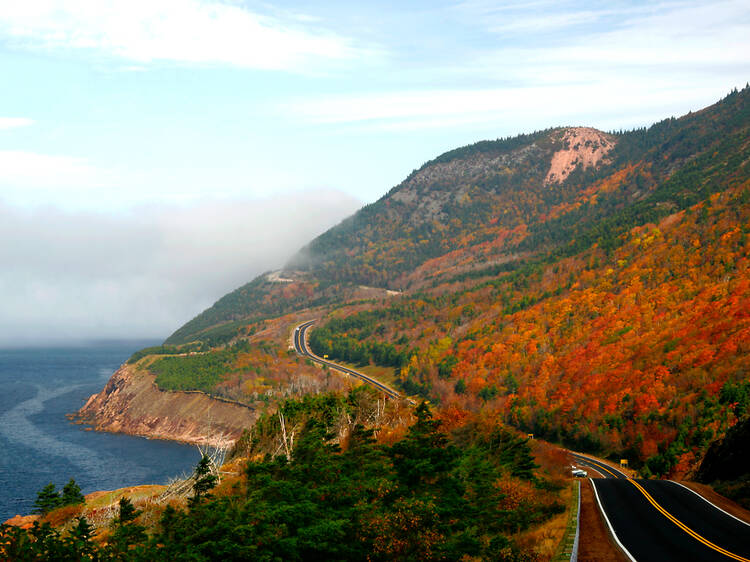 Photograph: Shutterstock.com
1. Cabot Trail, Canada
Three hundred kilometres of peaceful Nova Scotia charm? Where do we sign? The Cabot Trail has become a magnet for road trip aficionados, and it isn't tough to understand why; the stunning wilderness is frequently punctuated by fishing villages and historic communities, blending Canada's history with undeniably gorgeous nature. The whole thing takes about five hours without stopping, but come on now, you're driving around the Canadian wilderness; you're going to stop plenty.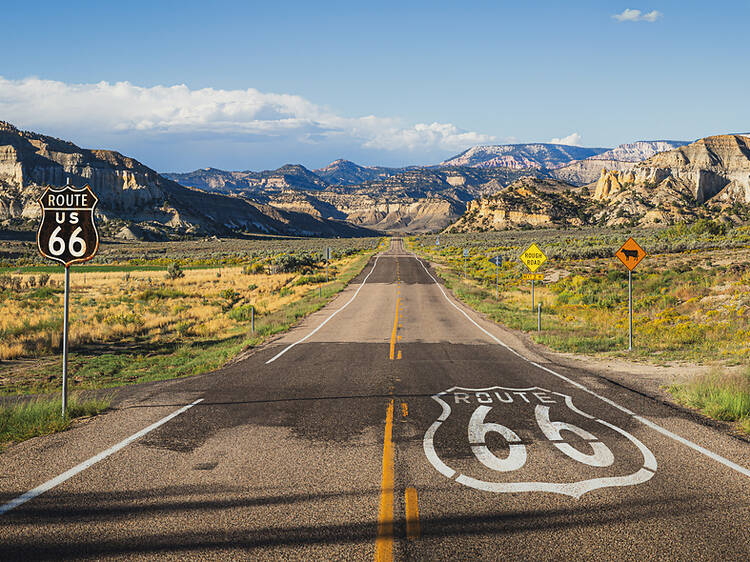 Photograph: Shutterstock
2. Route 66, USA
It wouldn't be outlandish to say that Route 66 is the most iconic road trip on the planet. The 3,665km between Chicago and Los Angeles have been permanently etched into American culture thanks to countless books, songs, TV shows, movies and all the rest. They don't call it the Main Street of America without good reason. Give yourself a couple of weeks to complete this one, basking in the sheer Americanness of it all.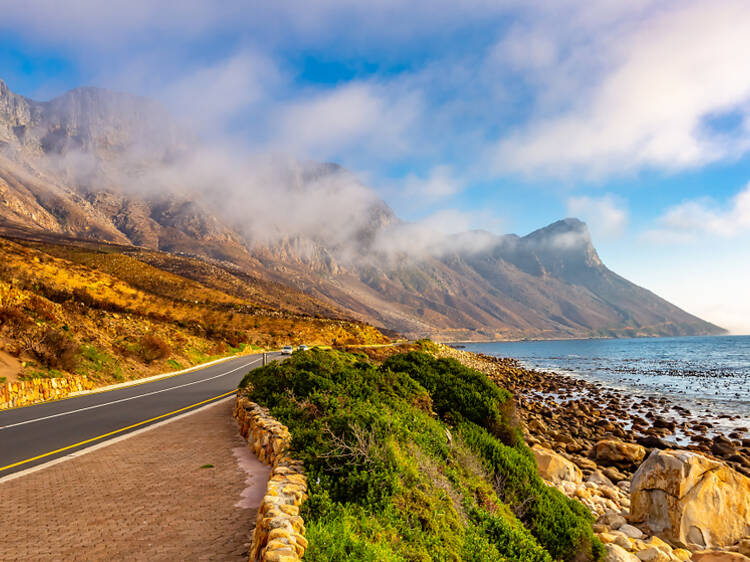 Photograph: Shutterstock.com
3. The Garden Route, South Africa
If you've got high expectations from a road known as the 'Garden Route', you aren't going to be disappointed. South Africa's gorgeous route from Cape Town to Gqeberha (formerly Port Elizabeth) is a true celebration of the country's incredible nature, from staggering mountains to charming coastal towns with plenty in between. You can do the 300km (give or take) drive in a day, but make the most of it and stop off plenty, making it a six or seven-day road trip in the process.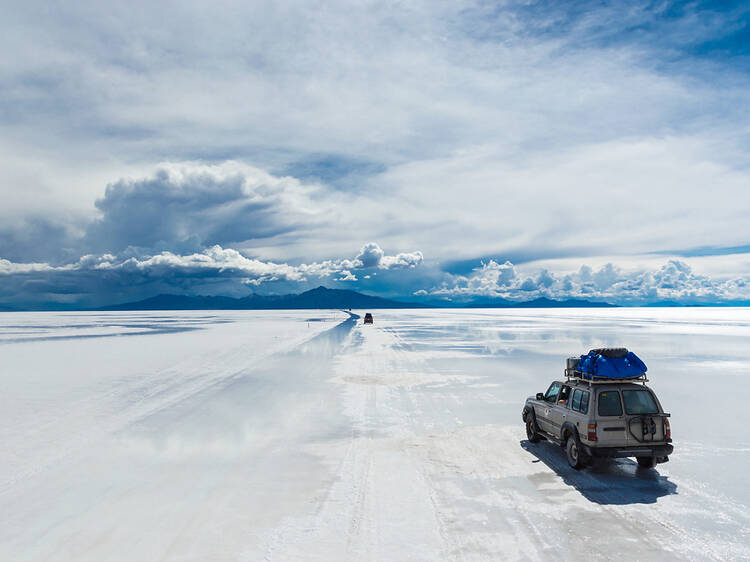 Photograph: Shutterstock.com
4. Uyuni Salt Flats, Bolivia
It might seem unconventional to suggest a road trip that doesn't focus on a road, but the Uyuni Salt Flats in Bolivia are something else entirely. The largest salt flat on the planet, Uyuni does require a little bit of planning as it doesn't exactly have much in the way of road-trip infrastructure, but get everything in order beforehand and prep yourself for a once-in-a-lifetime experience. Start off in Sucre and make it a round trip, although be sure you've got a big enough tank (and enough water) for the whole thing. Definitely stop off at the Laguna Colorada, too. Bolivia, you're spoiling us.
Photograph: Shutterstock.com
5. Pula to Dubrovnik, Croatia
What better way to explore the Croatian coast than by driving all the way down it? Start at Pula and snake your way down the coast to Dubrovnik, breaking up the 709km with stops in Rijeka, Zadar, Split and wherever else. Croatia has history and culture in spades, while the alluring fishing villages are from another time entirely.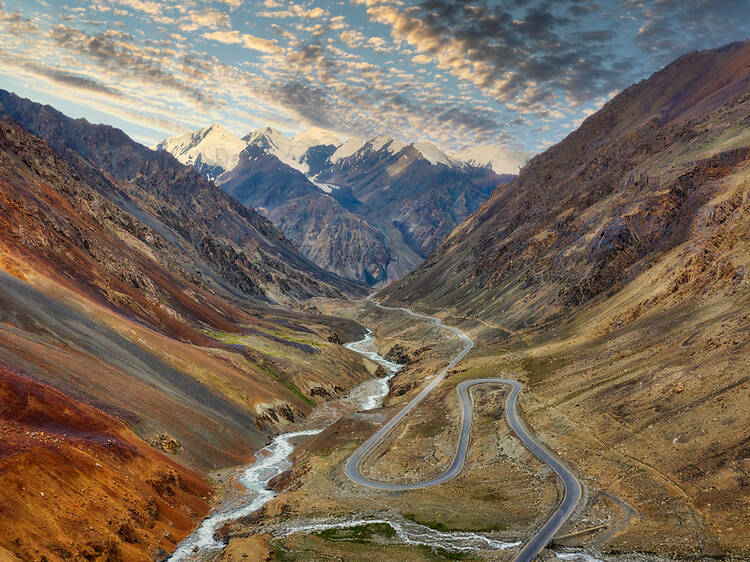 Photograph: Shutterstock.com
6. Karakoram Highway, Pakistan
The closest you're going to get to a road trip in actual heaven. Pakistan's Karakoram Highway is one of the highest paved roads on the planet and an absolute conveyer belt of beauty, although this one isn't for the faint-hearted. The terrain gets pretty rugged (an understatement), and heavy snow in winter sees the whole thing shut down for months. Those who do manage to travel the 1,300km-long highway get the experience of a lifetime, however, filled with jaw-dropping mountain views and a very tangible sense of history. Start in Hasan Abdal and take the road all the way to the border with China. You won't regret it.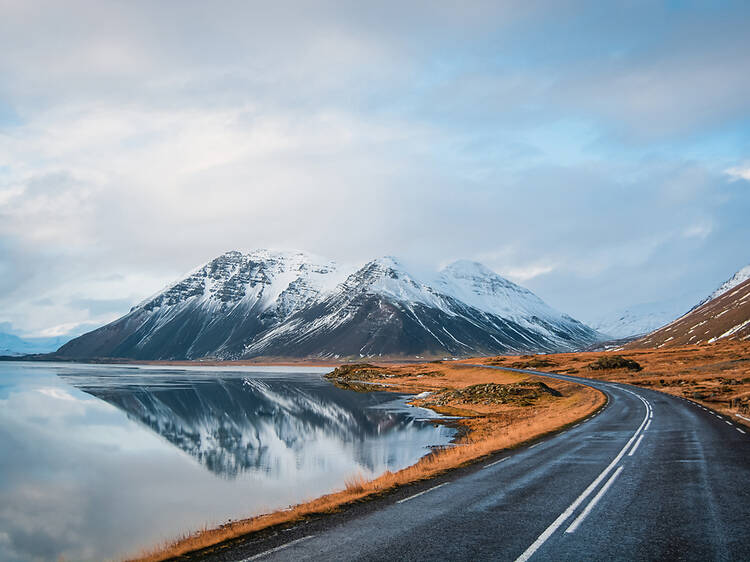 Photograph: Shutterstock.com
7. Ring Road, Iceland
You can't have a travel-experience list without Iceland, right? The Iceland Ring Road encircles the entire nation, covering 1,333 kilometres of road, a distance that can be traversed in 12 or 13 hours, depending on speed. Truth be told, you should take a week or so to do it properly, stopping to take in the majestic scenery that only Iceland can produce. This road trip is the perfect way to see just how justified the hype really is.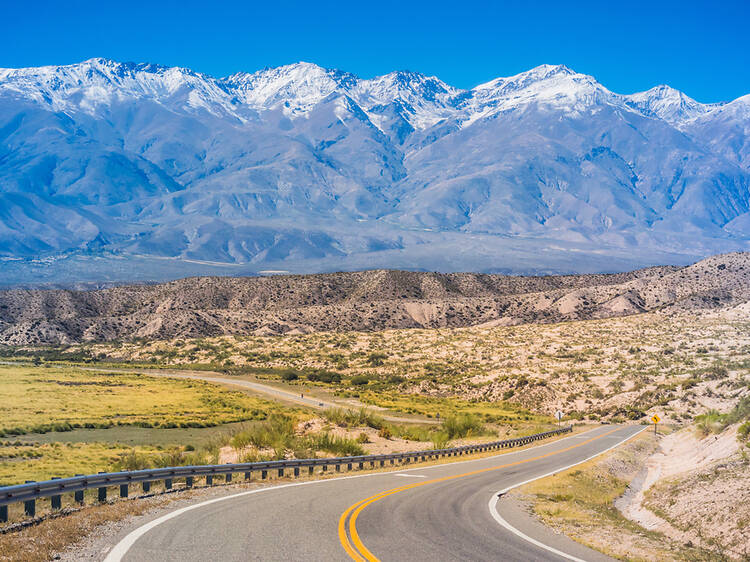 Photograph: Shutterstock.com
8. Ruta 40, Argentina
Argentina's Ruta 40 runs the length of the Andes, covering a whopping 5,194km from Punta Loyola in the south to La Quiaca in the north. Needless to say, this is the longest road in Argentina and one of the longest on the planet. That alone makes it very road trip-worthy, but this is a classic journey for more than reasons of distance. It requires planning and plenty of fortitude, but the lakes, glaciers, national parks and mountains make it very much worth it.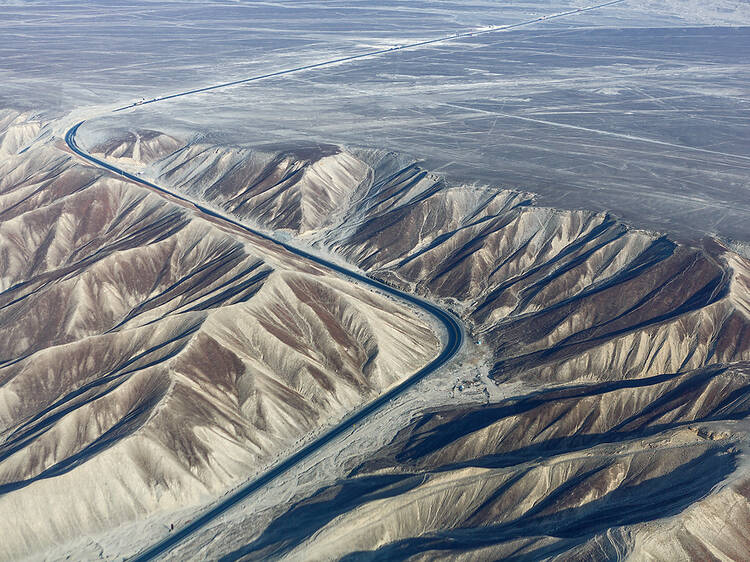 Photograph: Shutterstock.com
9. Pan-American Highway
While we're on the subject of monolithic roads in the Americas, why not continue on at the end of your Ruta 40 trip and conquer the entire Pacific Coast? The Pan-American Highway is a network of roads from Prudhoe Bay in Alaska to Quellón in Chile, an incredible achievement of more than 30,000km. It takes about a month, but don't rush this one. It isn't a simple drive, and the Darién Gap causes more than a few issues. Best to break this one up into segments, although there is a special Hall of Fame kind of feeling to completing the whole thing.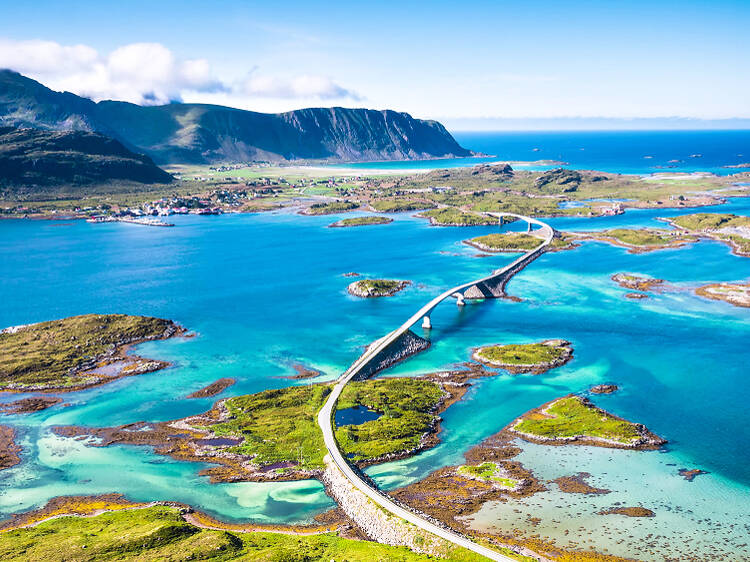 Photograph: Shutterstock.com
10. Atlantic Road, Norway
Not all road trips need to be multi-day marathons. Sometimes, going out for a few hours of gorgeous driving interspersed with views (and a picnic, you gotta have a picnic) is all that is needed. Norway's Atlantic Road is just over 8km long, but every inch is stunning. The road snakes around the west coast, traversing stunning scenery worthy of the 'world's most beautiful car journey' moniker that it has earned.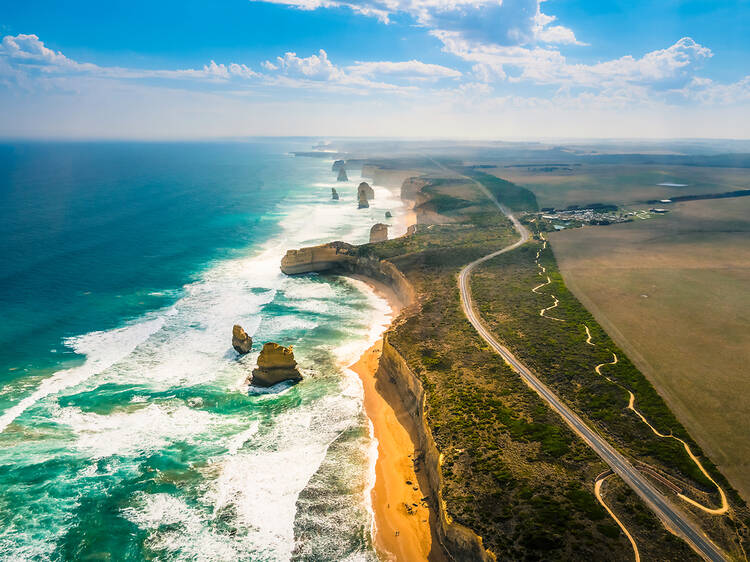 Photograph: Shutterstock.com
11. Great Ocean Road, Australia
The Great Ocean Road is a road trip with a difference. Between Torquay and Allansford, you'll find what's considered the world's largest war memorial, dedicated to soldiers who died in World War I. There are plenty of landmarks along the way, and the whole thing is a protected environment, so this is very much a 'leave a clean camp and a dead fire' sort of trip. All trips should be, but you get the point. The road hugs stunning coastlines, offering plenty of vista opportunities for the sea-greedy.