Cathedrals, theme parks and the bowels of a dormant volcano: these are the wonders of the subterranean world
Not many people are comfortable going deep underground. There's something pretty scary about diving into the pitch-black abyss, towards the mysteries at the centre of the Earth. Even at the best of times, being below ground can feel claustrophobic, inescapable, terrifying.
But humans have been going underground – mining, caving, living and like – for as long as, well, we've been humans. And that means there are plenty of cool, weird and outright gorgeous attractions hidden down there. Some are marvels of human workmanship, others are naturally occurring wonders. All over the world you'll find all manner of magnificent underground phenomena. Here are our favourites.
World's coolest and weirdest underground attractions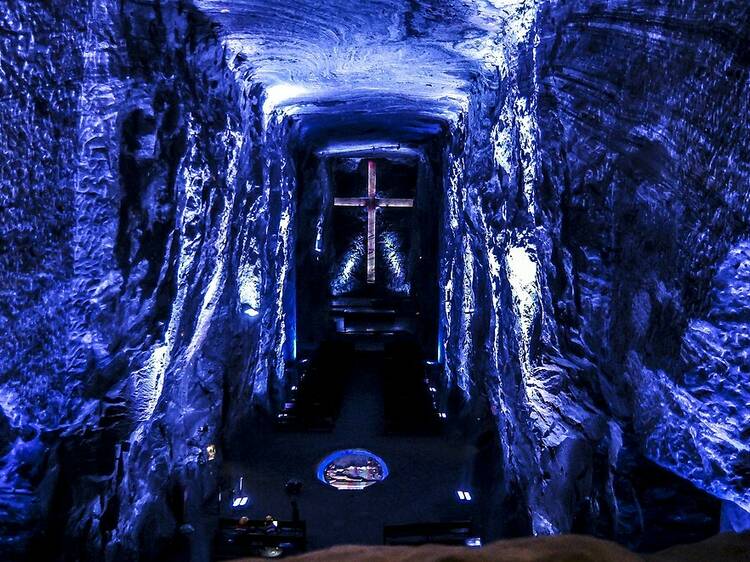 Photograph: Shutterstock
1. Salt Cathedral of Zipaquirá, Colombia
The fact that engineers, miners and sculptors managed to carve out a cathedral beneath 200 metres of salt, rock and minerals is a damn impressive feat in itself. But even more amazing is just how spectacular the Salt Cathedral of Zipaquirá in Colombia is. I mean, just look at it. The light filters through it magnificently, filling the chambers and tunnels with an almost neon-like haze of blues and purples. Catch it on a Sunday, and you'll discover another quirk: it's still a fully-functioning Roman Catholic church.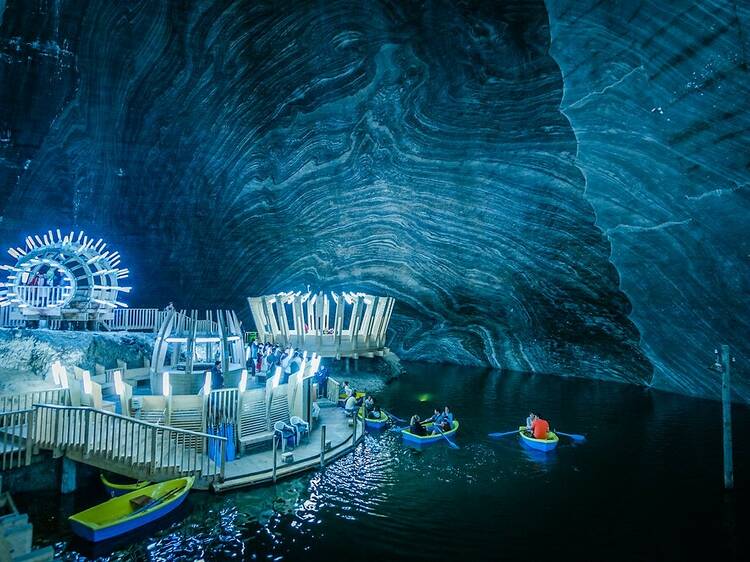 Photograph: omihay / Shutterstock.com
2. Salina Turda, Romania
A 'Transylvanian underground theme park' sounds kind of like something out of Scooby-Doo. But it actually exists – and isn't creepy at all. Built deep below the Earth's surface in a cavernous salt mine, Salina Turda features attractions like a panoramic wheel, mini-golf, bowling, table tennis and even boating on a mine lake. What the park lacks in traditional high-thrills rollercoasters, it makes up for in stunning scenery.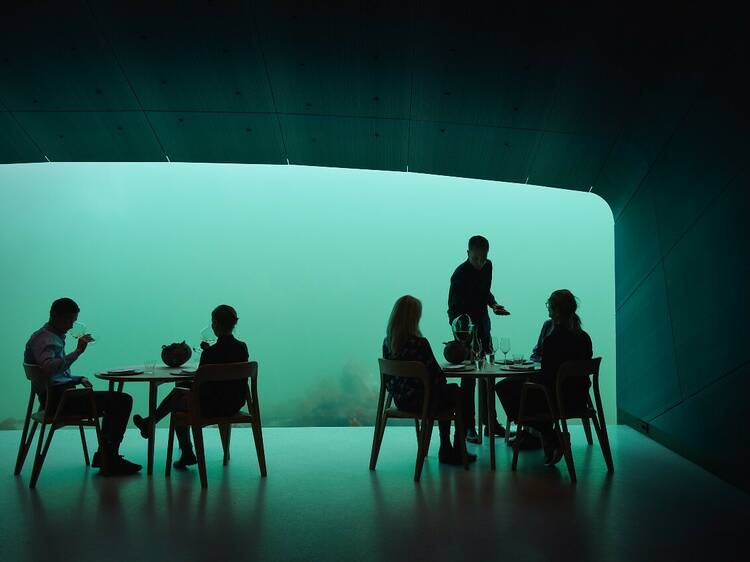 Photograph: Ivar Kvaal / Under
3. Under, Norway
Though not so much underground as underwater, Under in Kristiansand, Norway, still warrants a place on this list. This classy restaurant is five and a half metres below the surface, diners tucking in as icy North Sea currents swirl across the windows. Despite the storminess of the surrounding seas, there's an eerie stillness to Under... though you never quite know what might emerge out of the deep.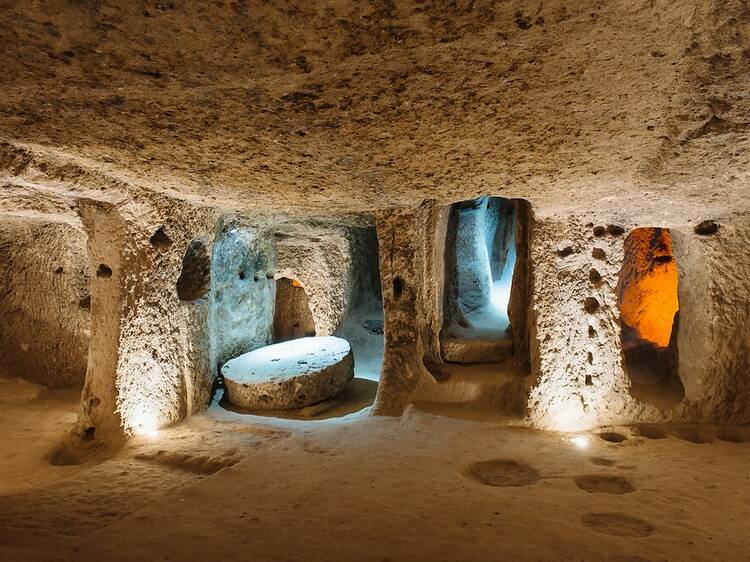 Photograph: Shutterstock
4. Derinkuyu, Turkey
The underground city at Derinkuyu, in Turkey's Cappadocia region, dates back thousands of years. It's the deepest of its kind in the region, an intricate web of winding passages over eight levels, reaching a depth of 85 metres. Living underground allowed the citizens of Derinkuyu to avoid extreme temperatures and more easily repel invaders. Though not inhabited today, the site features the remains of schools, shops and churches. It's a fascinating example of the human drive to survive.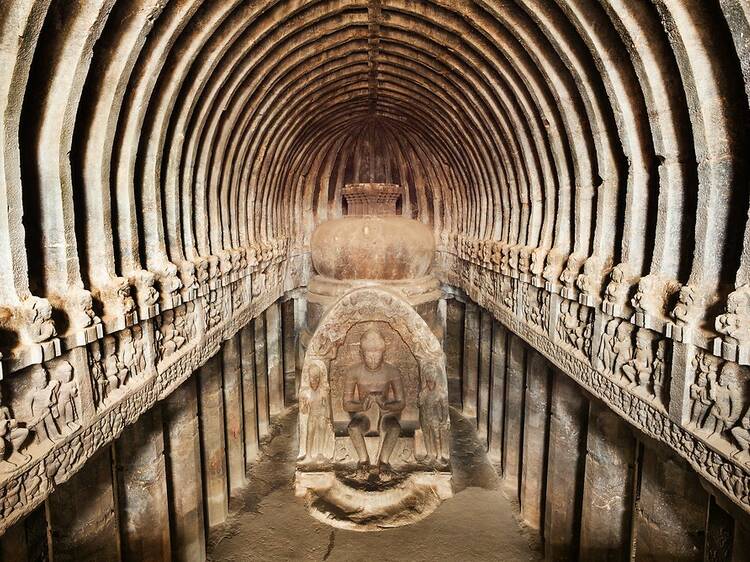 Photograph: Shutterstock
5. Ajanta Caves, India
Considering that they're cut deep into a rock face, the 30 or so caves of Ajanta are surprisingly well lit. And it's a good job, too. All that light makes it much easier to admire this remarkable series of Buddhist temples, monasteries and monuments that date from the first and second centuries BC. They contain some of the finest surviving examples of ancient Indian wall-painting: granite not just painted by carved with intricate ornamentation.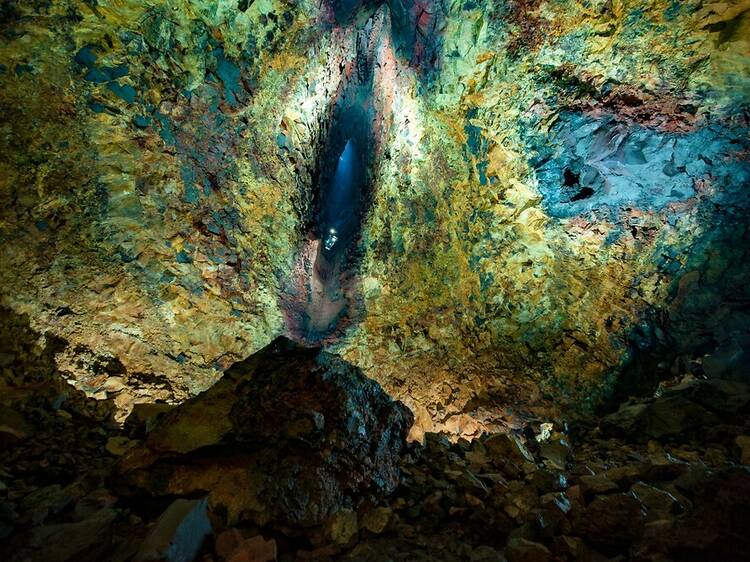 Photograph: Shutterstock
6. Thrihnukagigur, Iceland
Sometimes climbing up to a volcano creater or viewing it from afar just isn't enough. Some people need to go that step further and venture inside a volcano. Sounds a bit nuts, but you can do exactly that at Thrihnukagigur in Iceland. A lift takes visitors 700 feet down into the volcano's magma chamber. We're assured that Thrihnukagigur is 'safely dormant', having not erupted in 4,000 years, but even so… it takes a certain kind of thrill-seeker to actively want to get up close and personal with a volcano.